1 Surround yourself with people who do you good. And I mean every word of this sentence. If there is a person who stresses you or makes you more nervous than it is helpful, you are free to choose the people who calm you down. The kindest request of a friend of mine I got for a wedding morning, was this. To come before everybody else would show up. To bring a bit of calmness into the bridal suite of this precious friend of mine. And I advise you to do the same. It is, after all, your day. You can choose the ladies who do you good.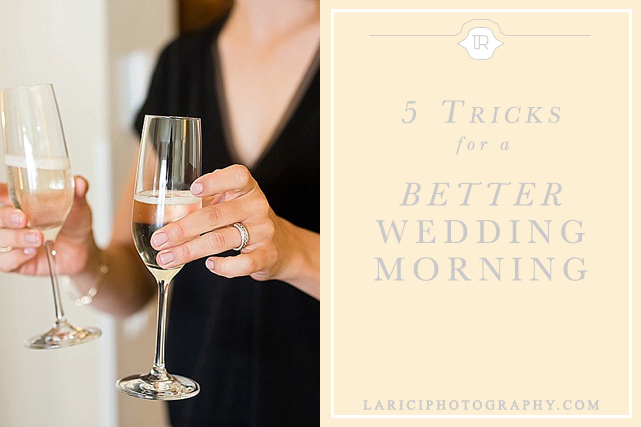 2 Go for a walk with your spouse. This is, by far the most wonderful advise I have ever heard & I needed to include it in my list! Most wedding days are quicker over than you would wish. There is a timeline, a ceremony, a cake, a photographer, a planner and maybe organisation questions by a guest or vendor. Many a times the bride & groom have very little time just for themselves. They will be with their chums, guests and relatives. And it is beautiful. A good way to create a little bit of private time for just you and your spouse is to go for a walk in the early morning. Chances are, you might not sleep long & a little bit of early morning air will make a big difference in your special day. And who nows? You might even take this time to pray together & start the day with God.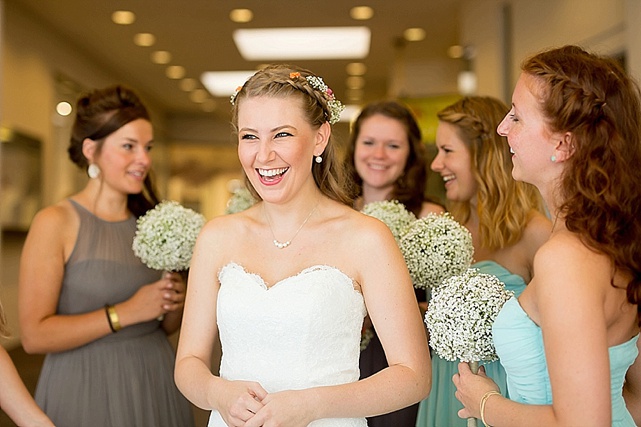 3 Give your mobile phone to your maid of honour. Often it happens that last minutes questions do not need to be answered by yourself. You Mamma or best friend can explain your auntie Berta how to find the parking lot just as well. You do not need to do it all. Not on this day. Instead hand over this bit of responsibility & enjoy the morning with your favourite souls.
4 Stay hydrated. This is particularly important on those warm summer weddings. Something which we all love. 😉 Still, a key to stay fit for the whole day is to drink enough water. And then, maybe treat yourself to a glass of something sparkly. This is your day & you deserve to kick it off with a little clink before you go.


5 Prepare all your accesssioires the day before & keep them in one place. This one is helpful for you and for me. As a photographer I love shooting details on a wedding morning. Which is very much easier when I get them all handed over collectively. Instead of going on a veil, earring or shoe hunt in the house you have saved me a good deal of  shooting time. Which I get to spend more on capturing your details beautifully.
Have the greatest of weekends!